Having redness or broken blood vessels on your face or nose does not necessarily mean that you are an alcoholic, contrary to popular myth! Often people with Celt genes develop redness or even broken blood vessels on the nose and face, but it can happen to anyone. These changes can be caused by rosacea sun damage, allergies (lots of nose blowing), or even some systemic diseases, like lupus.
You will need a doctor to help you figure out the cause of your redness. If redness is due to rosacea, the first step may be to look at lifestyle changes, like decreasing coffee or red wine consumption.  But there are many effective treatments for rosacea.
If the redness is due to sun damage, or you have rosacea, you may want to consider laser treatments to reduce the enlarged blood vessels or redness. The results are usually excellent.  A series takes 3-6 months to complete, and you will need maintenance treatments once or twice a year.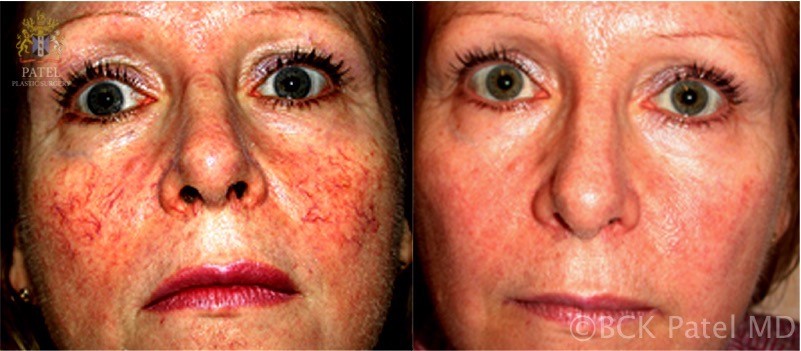 Redness is often due to rosacea. If you think you have rosacea or are looking for treatment for rosacea, see your physician. The culprit can often be sun damage also. If your red and blotchy skin is due to sun damage, your best option is the combination of advanced photofacial lasers and a mixture of different wavelength treatments discussed above. The results are usually excellent. It takes about 6 months for the effects to be noticeable, and you will need maintenance treatments once a year
Red and brown spots also occur on the neck and chest and these can be improved using a number of lasers, including the picosecond laser, the long-pulse Nd:Yag laser and other lasers.
Remember also that there are no creams for rosacea at this writing that can take away bad redness for anything longer than a few hours. Some people have tried hydrocortisone, and that may have a very temporary effect. But, you do not want to use hydrocortisone for more than a few days.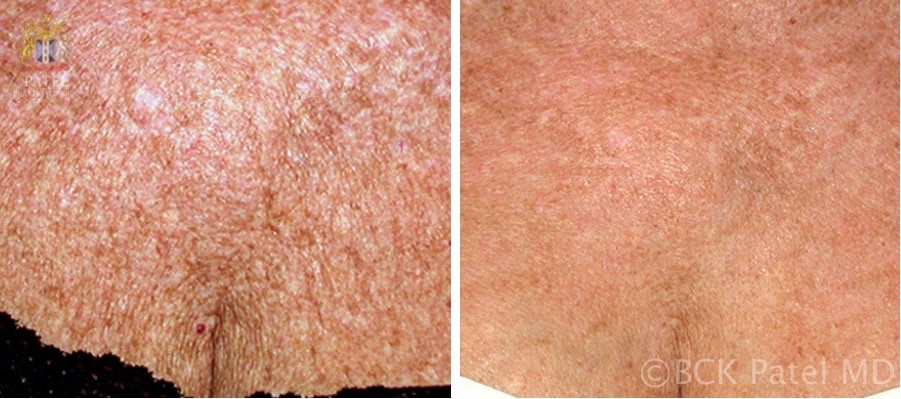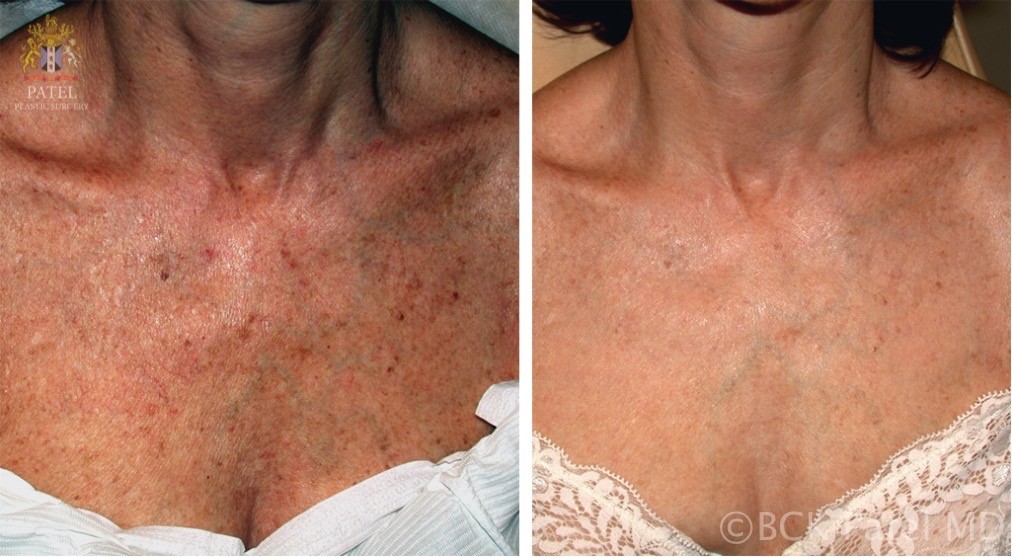 Moles, lumps or bumps on the face may be caused by a number of different conditions. They are mostly benign and can be removed safely and with a nice aesthetic result. Some growths are precancerous or cancerous, so make sure that they are examined carefully, especially if there has been any bleeding from the lesions or they have changed. Pigmented lesions that change colour need to be examined carefully.